Jews Are The Problem
Ayo Kimathi introduces
Jews Are The Problem
B&W vs. COLOR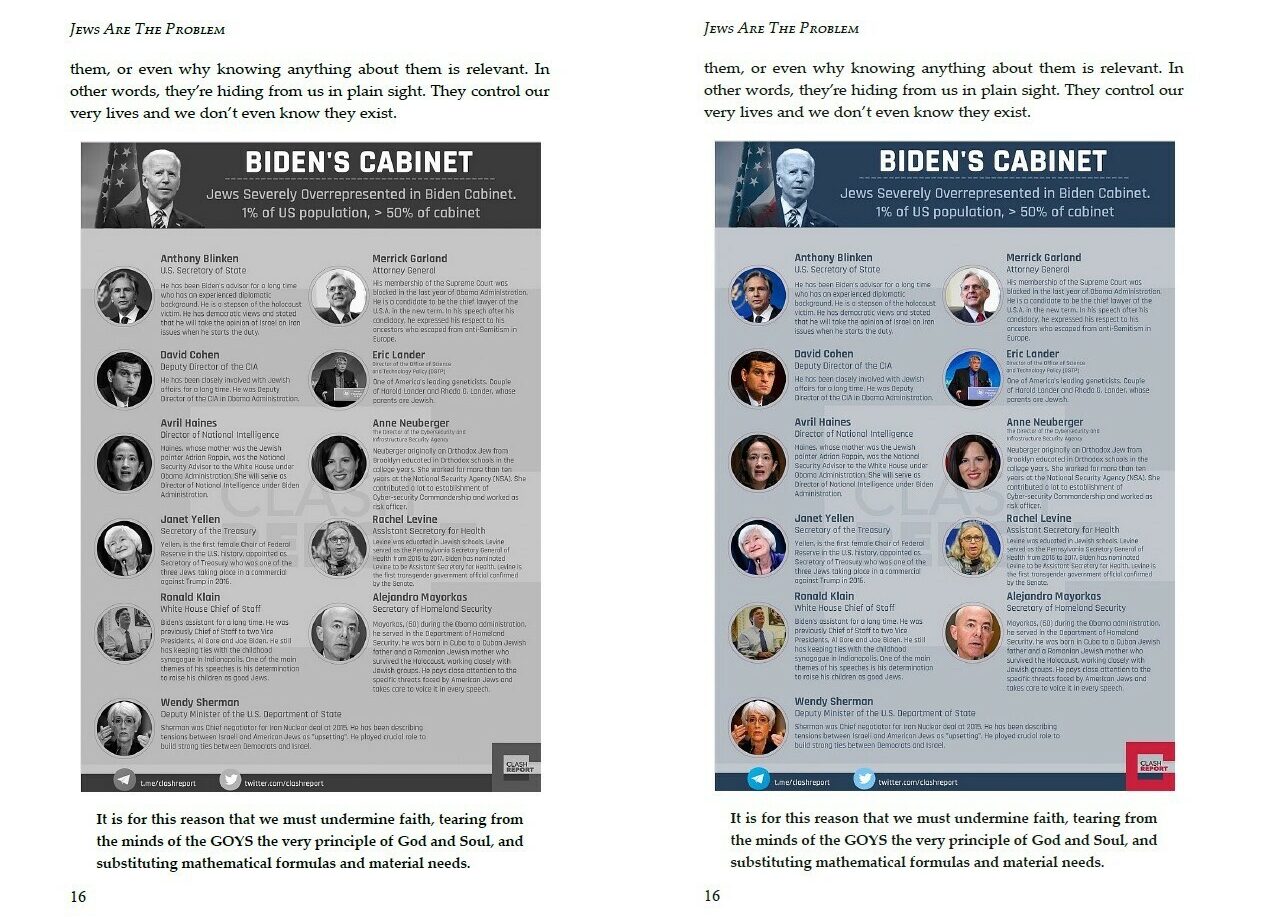 Softcover • 5.5" X 8.5" • 182 pages
B&W: 66 B&W images
COLOR: 14 B&W and 52 color images
The most honest assessment of what's going wrong on planet Earth is a reality we all must face to survive the 21st century. When I say "we" I mean people of all races. As someone rooted in Afrikan Nationalist thinking, I would never have imagined sharing a world view with White people, Asians, Arabs, and Hispanics.
With the emergence of mRNA technology and the Jewish overthrow of the American Republic, the age-old desire of Jews to conquer, exterminate, and enslave the people of the planet is actually at the doorstep of completion. This reality puts Black, White, Brown, and Yellow in the same predicament.
This book provides the narrow pathway for all races to escape this Jewish manufactured dystopian global genocide.
Jews are the Problem!