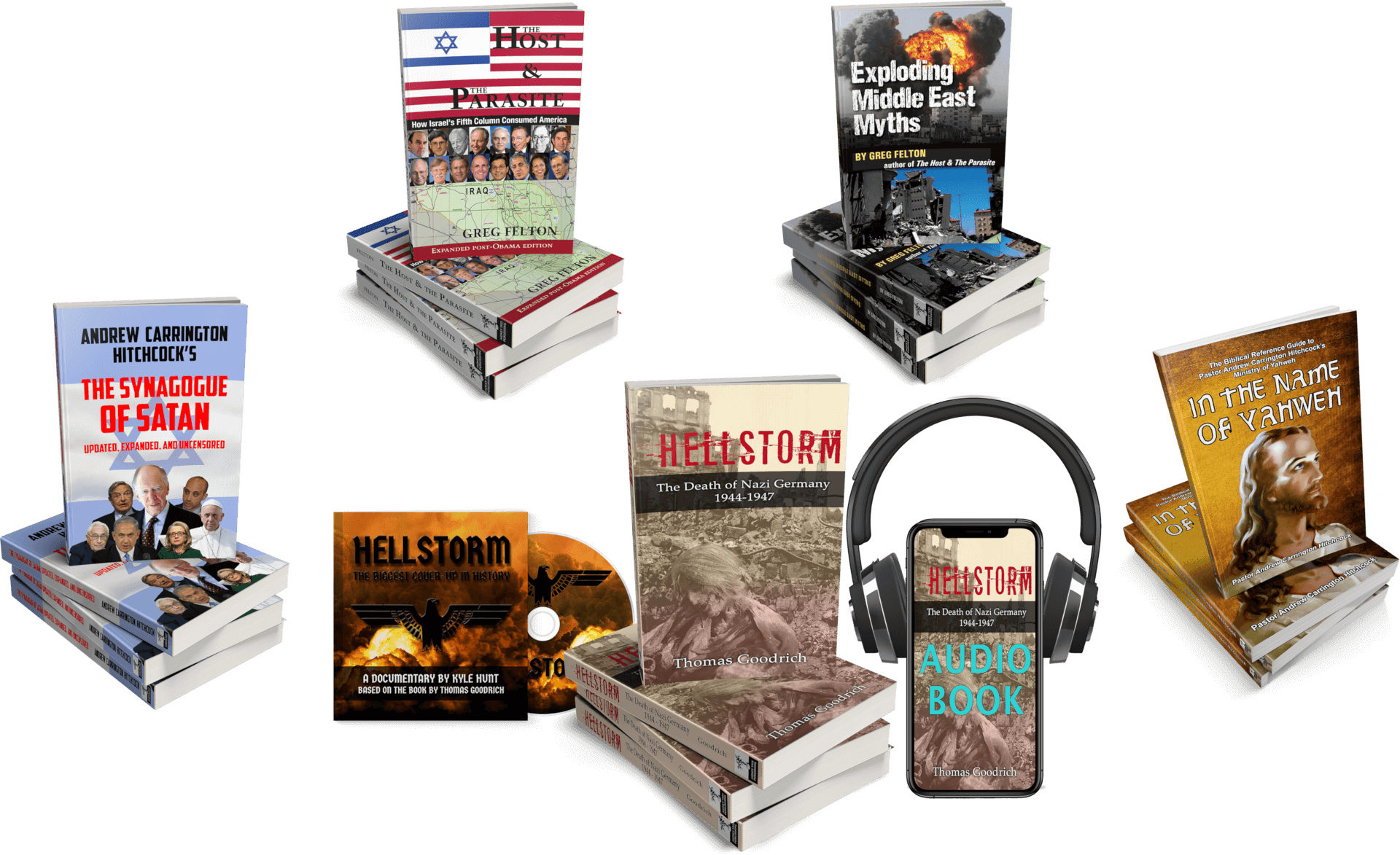 Money Tree Publishing works with U.S. and international authors whose books, audiobooks, & DVDs have been targeted by the powers-that-be for removal or censorship.
MTP offers the following books, audiobooks, & DVDs from Paul English, Greg Felton, Thomas Goodrich, Andrew Carrington Hitchcock, Kyle Hunt, & Dennis Wise:
The Host & The Parasite: How Israel's Fifth Column Consumed America
The Synagogue of Satan: Updated, Expanded, and Uncensored
Hellstorm: The Death of Nazi Germany 1944-1947
New World Order: Communism by the Backdoor
Adolf Hitler: The Greatest Story NEVER Told!
Henry Ford's The International Jew
Exploding Middle East Myths
In the Name of Yahweh
Check back for more offerings in the future.
We ship all over the world.